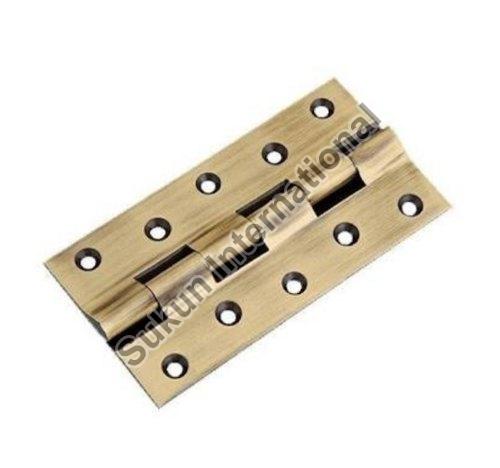 Making railway hinges is a responsibility, not merely a business venture. With this in mind, we must be extra cautious about everything, from raw material selection to the manufacturing process, simplicity of installation, and so on.
The technical team at Gujarat has created a line of hinges that fit properly and are simple to install. We categorise our hinges as follows:
• Railway slick hinges
Our Marketing and Manufacturing Strategy
As railway hinge makers, we do not conceal our engineering designs; our drawings and specifications are open to our clients and the general public. Railway hinges must be extremely durable. Railway hinges are designed to be sturdy and able to tolerate extreme temperatures and pressures. Each of our varieties has several variations that can be altered based on the client's preferences, such as tip types.
What to Expect When You Choose Us?
We understand that as producers and exporters, we have specific responsibilities and commitments. The traditional commitments are still valid, but we plan to provide you with more. Aside from the normal lowest price policy, quality assurance, and quick delivery, we also provide installation, maintenance, and inspection services, making us a one-stop-shop for all your railway hinges needs.
We have served clients from practically every continent and fulfilled their requests for brass accessories. Download our product catalog for detailed information on the products we make, as well as dimensions and other specs.
Why Choose Brass Railway Hinges?
Brass Railway Hinges provide elegant and one-of-a-kind Brass door knockers and Builder Hardware. Now-a-days, workers use superior technological engineering to give precise and detailed products of specialty quality to their clientele. They have always aimed for excellence in supplying high-quality goods and products at the best possible price, and thus collaborate with us to deliver the best product to you. We have worked hard to match our consumers' expectations by offering a diverse choice of styles, finishes, and colours, as well as better functionality. Over the years, the organisation has grown in prominence by supplying high-quality products. Railway hinges, high-quality, well-designed hardware, provide for simple opening and shutting.
Knowing the Parts:-
Inside the knuckle, the pin is the rod that binds the leaves together.
Knuckle - The hollow—usually circular—portion of the hinge joint into which the pin is set. Typically, the knuckles of either leaf alternate and interlock, with the pin running through all of them. (also known as a loop, joint, node, or curl)
Leaf - The section (usually two) that extends laterally from the knuckle and rotates around the pin.
Railway Hinges Finishes
Railway Hinges are available in a variety of finishes. Antique Brass, Antique Bronze-Lacquered, Satin Chrome, White Primed, Satin Nickel, Polished Chrome, Stainless Steel, Zinc Plated, Black Paint, Yellow Zinc, Satin Brass, Polished Brass, Bright Brass, and Oil Rubber Bronze are just a few examples.
Use of a Railway Hinge :
The most common form of hinge is the railway hinge, which is used on internal doors.
Railway Hinges are ideal for heavy doors, large doors, and external doors.
Railway Hinges Materials :
Steel and brass are used to make railway hinges.