Why To Use Aluminium Tower Bolts?
Posted by Admin on August, 10, 2021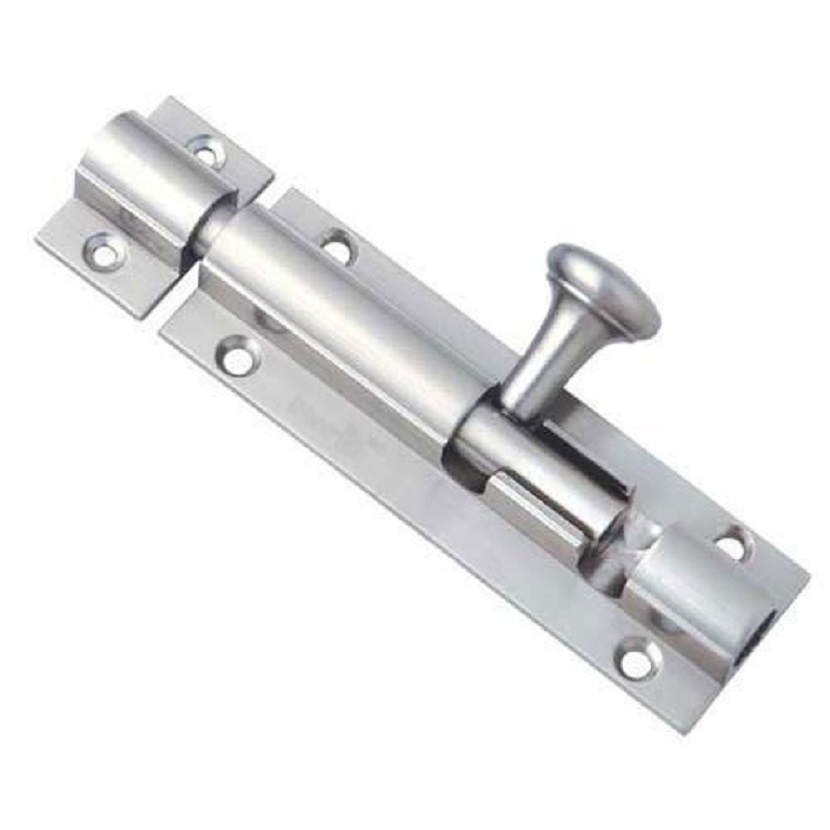 A tower bolt or latch is basically just a kind of mechanical fastener that is meant for joining two or more objects or surfaces like the door and the wall. Some space would still be left for the separation between the two surfaces. The tower bolt is attached to a strike plate or keeper which is simply a plate of metal affixed to a certain place.
Although the functioning and mechanism of the latch or bolt is not like that of a door or a window but still these products are found together in the market often. The aluminium tower bolt manufacturers offer their products in various ranges and rates.
Uses of Bolts
Designing weapons : In the weaponry designs latches or bolts do have an important role. There are a number of weapons where latches are used as a unique symbol of the design.

Architecture : One of the most common and basic use of bolts is when they are attached to doors and windows of buildings.

In automobiles: A number of automobiles can be found using the several different latches that are meant for some specified purposes. Often they can be used in the doors of cars or in the other car parts like the seat belt, trunk or the boot door and even the bonnet or the hood.
All these different bolts have their particular uses in the car. Like the latches or bolts in the seat belts of cars usually are responsible for fastening the belt which keeps a person constrained to the seat. Similarly in the rear seats of cars the latches are a bit different. These different type of latches are used for preventing the adjacent seat belts of the car to get attached to a point that is not correct.
The Advantages of Using Aluminium Tower Bolts
Anti-corrosive: Aluminium that is sometimes even used as an alloy mixed with several other elements provides the tower bolt with properties like that of being resistant to corrosion. This is also a reason why most people prefer using aluminium tower bolts in their homes and offices.
Durability : The aluminium tower bolt is quite often considered to be much more durable than the bolts made up of other materials. This is mainly because they are made of a very strong material of alloys. It allows people to use them for a long time without the need of replacement and maintenance.
Attractive: The attractive and striking design of these tower bolts contribute a lot in attracting customers. Different designs are available for use in different places. People can choose the one they like the most and then use it to suitably decorate their home. These bolts can not only be used for doors but they can be also used for beds and cupboards.
Affordable : Customers quite often find that the aluminium tower bolts are not only of great quality but are also available at extremely affordable market rates.
Availability : Another big benefit of this product is that customers can find it at any hardware store. Customers do not need to waste their precious time finding the product everywhere when it is available just in their locality.
This entry was posted on August, 10, 2021 at 15 : 47 pm and is filed under Aluminium Tower Bolt. You can follow any responses to this entry through the RSS 2.0 feed. You can leave a response from your own site.